King Street Streetscape
This is a road improvement project on King Street North in UpTown Waterloo. The project is replacing underground infrastructure, improving sidewalks and amenity spaces along the street, and adding segregated lanes for cyclists. For more information about the project, please visit the City of Waterloo website.
As of December 1, 2017, King and Erb Streets in UpTown Waterloo have re-opened to two-way traffic. There may be intermittent lane closures, in which case, traffic will be maintained using flaggers.
In Spring, 2018, some remaining work such as concrete bike lanes, paving stones, and tree plantings will be completed on Erb Street and King Street between the ION tracks and Bridgeport. Also in 2018, there will be some work on King St. North between Bridgeport and Central. This may necessitate lane closures and/or short-term intersection closures in the area.
Albert Street Reconstruction
In 2018, the City of Waterloo will undertake a reconstruction project on Albert Street between Erb Street and Bridgeport. This project is expected to be a full road closure for underground service repair and replacement, and surface streetscaping. For more information, please contact the City of Waterloo.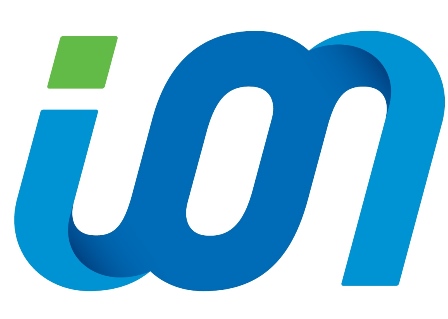 About ION
Set to begin service in 2018, ION is the Region of Waterloo's rapid transit system that will service Cambridge, Kitchener and Waterloo. ION will provide a frequent, reliable and convenient way to travel throughout the region. ION is part of a region-wide transit system that will connect rapid transit with a network of Grand River Transit (GRT) iXpress and local bus routes.
The Region has partnered with GrandLinq to design, build, finance, operate and maintain ION light rail transit (LRT) between Waterloo and Kitchener over the next 30 years.
More Information
For more information about ION, visit www.rideion.ca, email connect@rideion.ca or call the construction hotline: 1-844-625-1010.