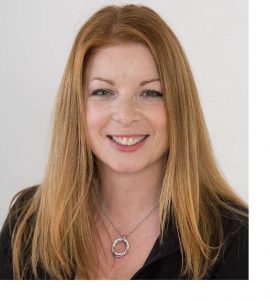 The UpTown Waterloo Business Improvement Area (BIA) announces the hiring of a new Executive Director for the organization.
"On behalf of the Board, I am pleased to announce that we have hired Tracy Van Kalsbeek to fill the role of Executive Director," said Jeff Zavitz, Chair, BIA Board of Directors. "Tracy brings with her a deep understanding of the non-profit environment and a familiarity with UpTown Waterloo. We are confident that she will implement positive changes and help push the organization forward in a progressive direction."
Van Kalsbeek joins the organization after a three+ year stint as Executive Director of the Stratford Perth Community Foundation. She has had a strong tie to community building since the beginning of her career assisting people with disabilities, and her interest in making the community a better place to live, work, and play impelled her to take a position at the Kitchener Waterloo Community Foundation in 2007.  As Manager of Marketing & Communications, Tracy helped to tell the story of the Community Foundation and was the project manager of Waterloo Region's Vital Signs, Vital Ideas, Engage!K-W and Random Act of Kindness Day.
Setting the goal of becoming an Executive Director for a non-profit organization, Tracy decided to make the move to the private sector in 2011 and learn how large global companies handled community investment and corporate social responsibility. She joined the Branding & Communications team at Manulife where she provided public relations for the company across the country and managed many of Manulife's largest sponsorships.
Becoming the Executive Director of the Stratford Perth Community Foundation in January of 2015 was a key achievement in Tracy's career and over the last few years, she has worked hard to grow the Foundation in the mixed urban and rural communities of Perth County.
In this next step of her career, Tracy is very excited to join the team at the UpTown Waterloo Business Improvement Area. "I am thrilled to join the BIA as the new Executive Director," shares Tracy Van Kalsbeek. "UpTown Waterloo is a vibrant and progressive place to be and I can't wait to begin representing our fantastic businesses and shining a light on the evolution of Uptown and on all of the diverse things happening."
Following the resignation of the BIA's longstanding Executive Director, Patti Brooks, in January, the Board of Directors worked with Elby Professional Recruitment to undertake a thorough, multi-stage interview process. Those efforts have led their satisfaction with this new hire.
Van Kalsbeek will begin her position with the BIA in late April.