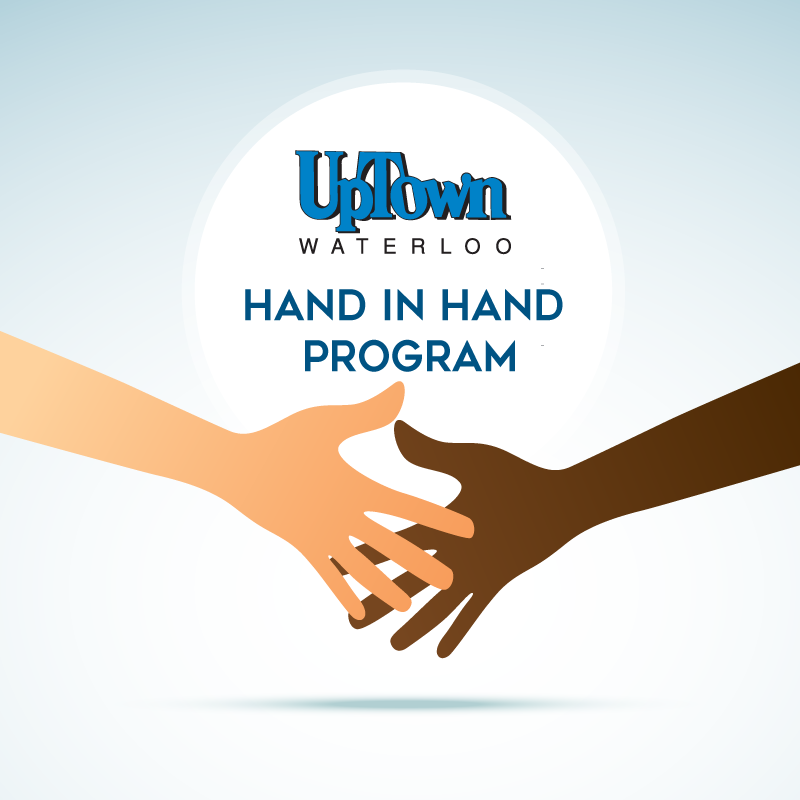 Hand in Hand Program for UpTown Waterloo Businesses
The Hand in Hand program gives UpTown Waterloo businesses the opportunity to apply for extra funding – a maximum of $350 per business – to host events at their business.*
Working in closer partnership with businesses, the UpTown Waterloo BIA has a more direct hand in helping each business flourish and benefit from attracting clientele into the core.
Are you an Uptown Waterloo business?
The Hand in Hand program is available for Uptown Waterloo businesses only. After applying for Hand in Hand, your business will be notified of approval, and funding will be released once the Uptown BIA receives a final report within 30 days of your event. 
The BIA is currently accepting applications for Hand in Hand funding during the weekend of December 6-8, the Uptown Holiday Hop 'N Shop. For this event, we have increased the maximum amount of funding per business to $500. To apply, please fill out the application below.
*Hand in Hand funds are available for one event at a time only; if an event is part of a series, only one edition of that series can receive funding.