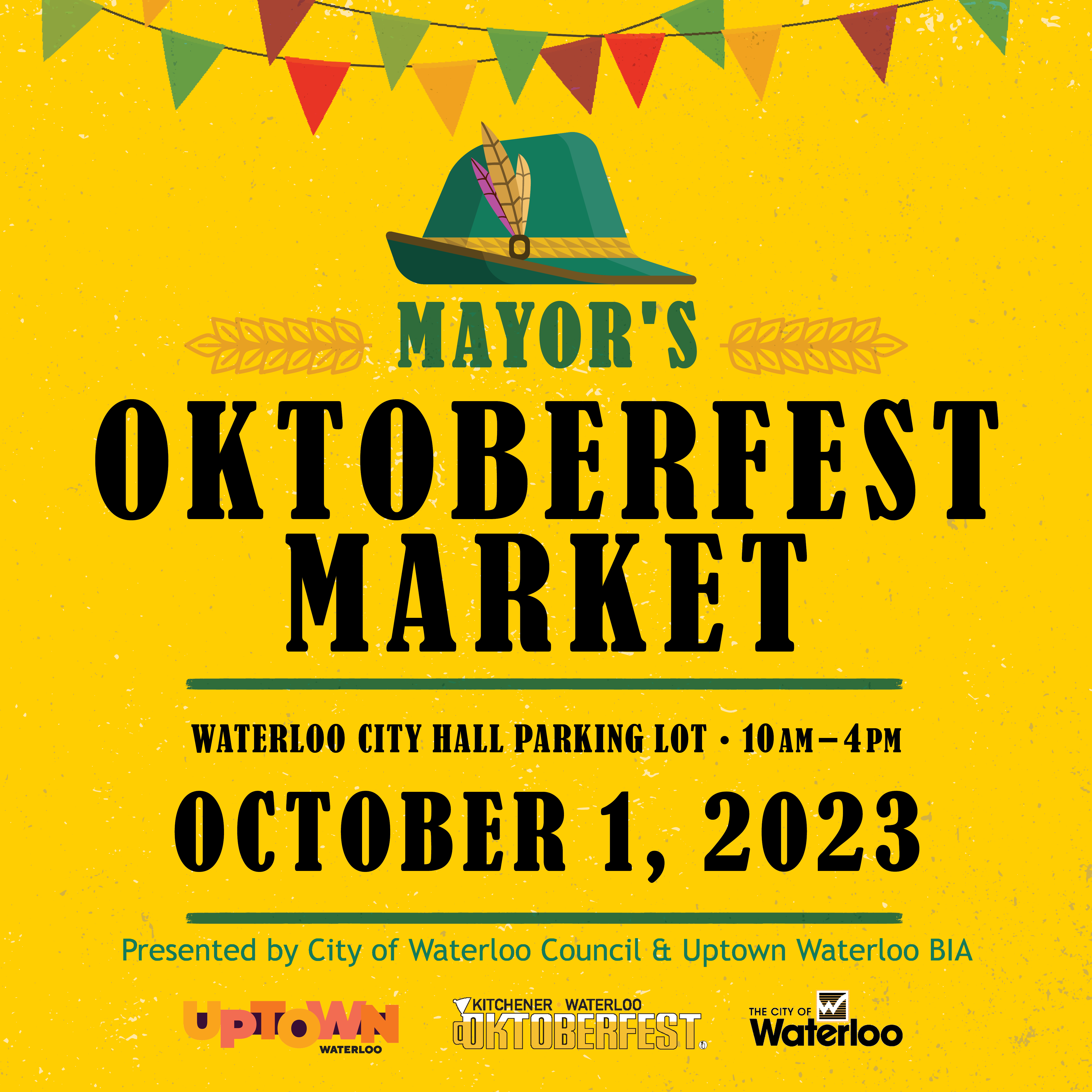 Mayor's Oktoberfest Market
The Uptown Waterloo BIA , City of Waterloo Council, Kitchener-Waterloo Oktoberfest and Mayor Dorothy McCabe have collaborated to present the Mayor's Oktoberfest Market – a one-day community market featuring a variety of local vendors and performers that can be discovered throughout the day.
Explore 60+ local vendors
try delectable eats
enjoy live performances
get creative at the Creativity Station
and dance to the tunes of the Wunderwagen!
The market will take place in the Waterloo City Hall parking lot on October 1st  from 10am to 4pm. Rain or shine.
Interested in being a vendor?
Our vendor spots for 2023 are now full; however, if you are interested in being put on a waiting list or learning about other market opportunities please contact our Events & Outreach Manager Dawne Taylor-Gilders at Dawne.Gilders@waterloo.ca
Food Bank Donations
Entry into the market is completely FREE but visitors are encouraged to bring non-perishable food items to be donated to The Food Bank of Waterloo Region.
3rd Floor Beauty
A Little Olde
Abbie Darling Designs
Author Booth Vanessa Ricci-Thode
Bittersweettart
Blue Grass Ceremonies
Bontle By B
Corkum Cove Collection
Creamy Springy
Daisy and Pinecone Collection
DRey
Fairytale.co
Full Moon Crystals
High Dee Co
Honeycomb
I Show Sparkle
ivy lively colours
Jollipop Studios
June8 Woodworking
Just Getting Arted
Kath Dee Apparel
KC Cloud Creations
Knotti Natti Crochet
Liminal Record
Liv Lush
Magnolia Candle
Makeworth Shop
Mar's Craft Shop
Midnight Snack
Milkteanco
MISM Vegan
Mountain Woodworking
Multicrafts By Mandi
Nancy's Creations and Seeds
Natural Designs
Nature Arts by Mars
Pink Grove Designs
Retrosnack
Rising Moon Gallery
ROLA
scndry
Sipology by Steeped Tea
Sofia Serez Denim
soul space yoga. tarot. meditation
Studio 648
Taya
The Dead Ant
The Laepple's
The Traveling Gallery
Thundersnow Clay & Cards
Trevor Clare Art
True Love Jewellery
Typically Oily
Unbroken Bunny
Unearthed
Watercolour Critters
Wicked Smart Hot Sauce
Wiggles & Whiskers
Witch Hazel Art
Wyldrye
Zatoun
Don't forget to enjoy a variety of local performers throughout the day!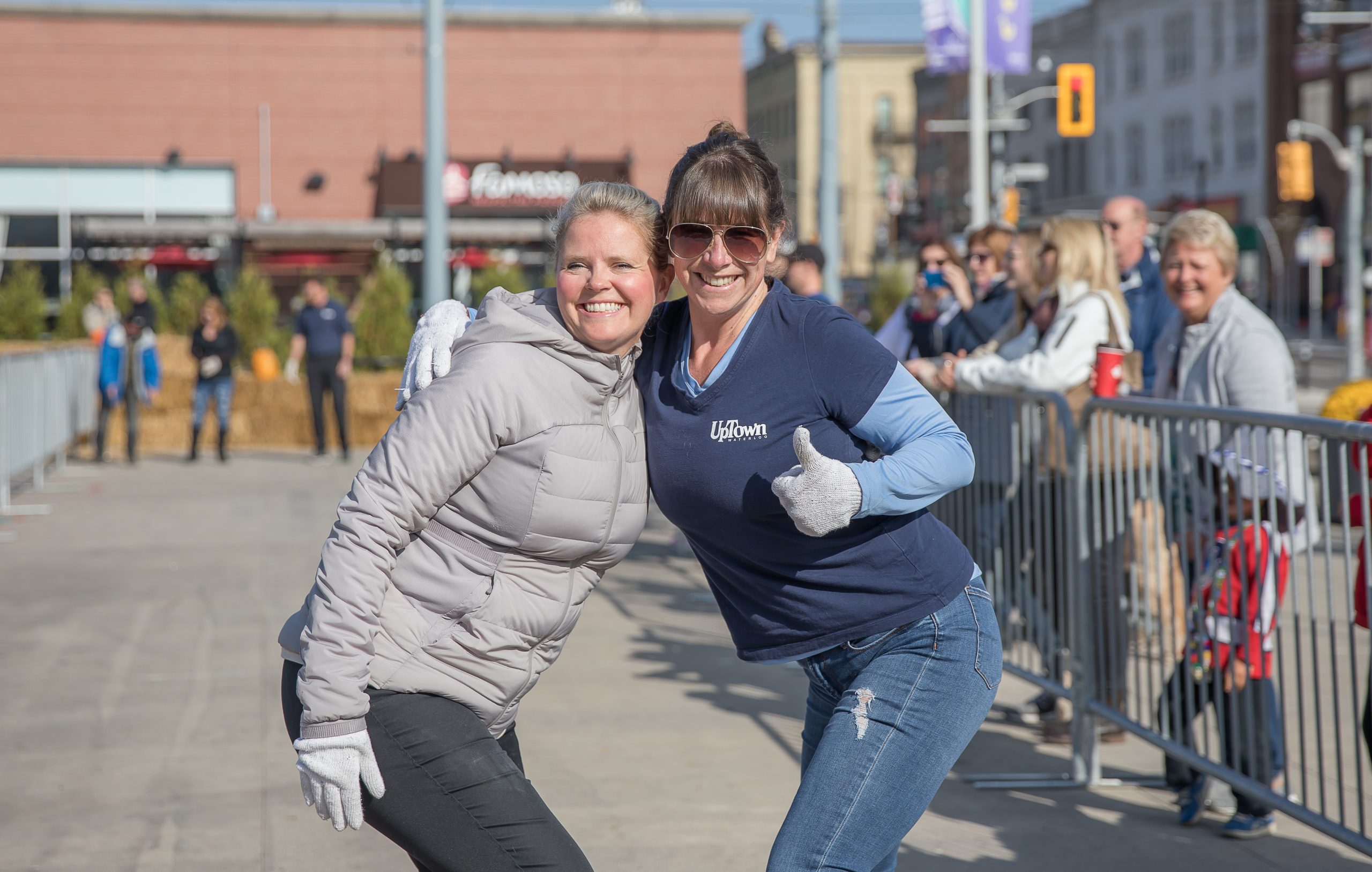 #MayorsMarketSelfie
Let everyone know you're enjoying the Mayor's Market by using #mayorsmarketselfie on your social media posts (or by tagging @uptownwaterloo)! 
Click the button below for market and parking location details