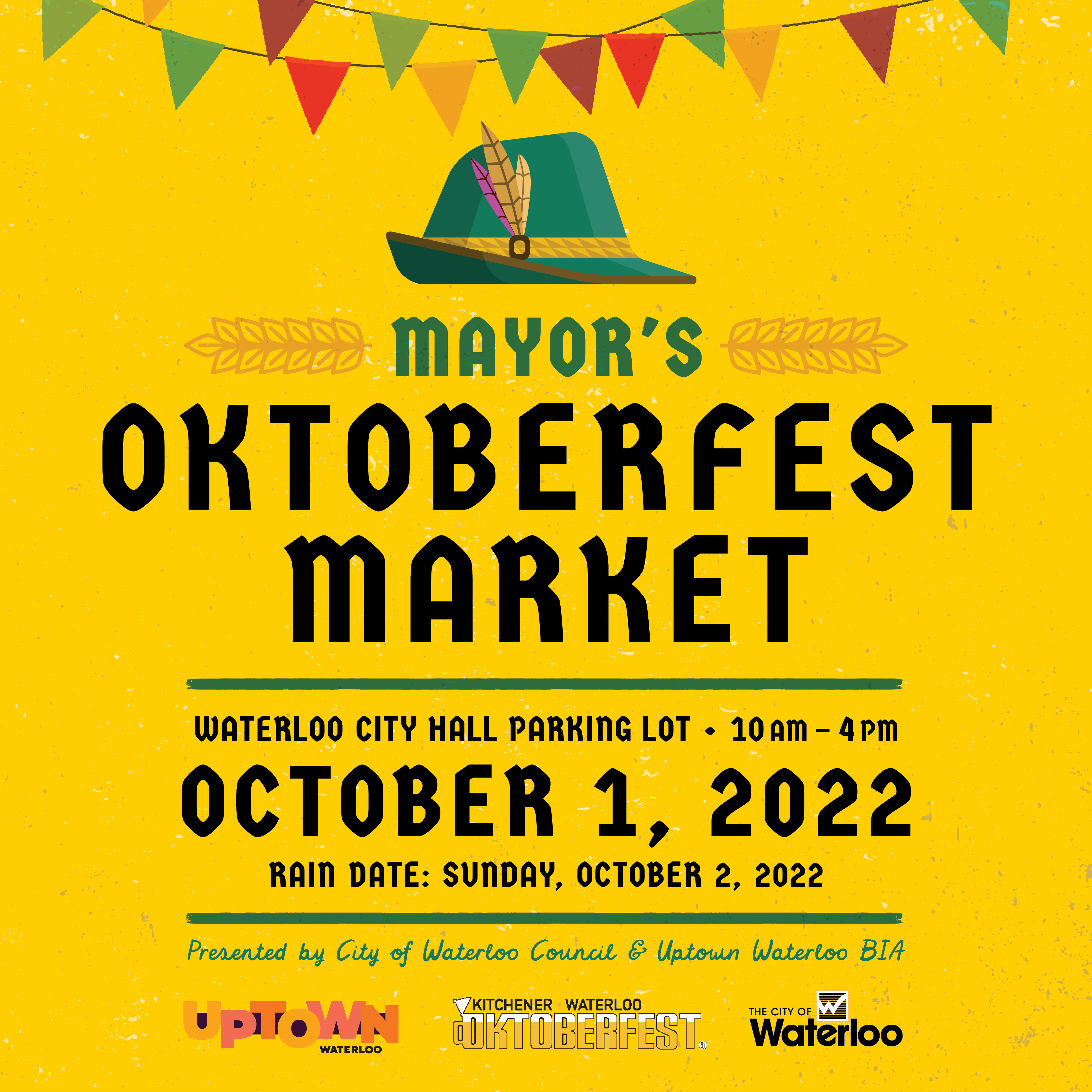 Mayor's Oktoberfest Market
In lieu of the Mayor's Oktoberfest Luncheon and annual Barrel Races,  the Uptown Waterloo BIA , City of Waterloo Council, Kitchener-Waterloo Oktoberfest and Mayor Dave Jaworsky have collaborated to present the Mayor's Oktoberfest Market – a one-day community market featuring a variety of local vendors and performers that can be discovered throughout the day.
Explore 60 local vendors
try delectable eats
enjoy live performances by The Silly People
take a selfie with a stiltz-performer
get creative at the Creativity Station
and dance to the tunes of the Wunderwagen!
The market will take place in the Waterloo City Hall parking lot on October 1st  from 10am to 4pm. Rain date: October 2nd. 
Interested in being a vendor?
Our vendor spots are now full for 2022! However, if you are interested in being placed on a waitlist (in the event of cancellations) please contact our Events & Outreach Manager Dawne Taylor-Gilders at Dawne.Gilders@waterloo.ca
Food Bank Donations
Entry into the market is completely FREE but visitors are encouraged to bring non-perishable food items to be donated to The Food Bank of Waterloo Region.
3rd Floor Beauty
AB Candle Co.
Abbie Darling Designs
Air Life Greenery
Astrolathe
Baldwin Beads
Bartlett Blossoms
Birch Please
bittersweettart
Calvin and Pots
Cat Not Included Studio
Changing the Flow
Chartwell Terrace on the Square Retirement Residence
Corkum Cove Collection
Crumby Cookie Dough Co.
Dr. Ward's Fresh Mist
Fresh and Faded Tees
Ginger Goat Hot Sauce
Gold & Peach Co.
Gold Leaf Botanicals
Honeycomb Crafts
ISSAV Fashion Designer
Ivy Lively Colours
Jen of Green Gables
John Devine
KC Cloud Creations
Lori Wolf-Heffner
Madeline Rivers Creative
Make Worth Shop
Mar's Craft Shop
Marcia's Marketplace
Margaret Gissing Fine Art & Illustration
Mausam & Pretty Lady
Moonshot Soap
Morido Lamps
Mountain Woodwork Canada
Nancy's Creations
Natural Designs
Ochre metals & Buy Moore Jewelry
Retrosnack Clothing
Rising Moon
River Rock Mandalas
RVDskis
S & Em Designs
Sara Laepple's Potato Pancakes
Saruna Candle and Soap Shop
Sipology by Steeped Tea
Stitch n' Thrift
Studio 648
Sugar Fix Confectionary
Suskan Arts
TAYA
The Bakery by CE Food Experience
The Nirvana Project
Thistle Do Nicely
Wyldrye
Don't forget to enjoy a variety of local performers throughout the day!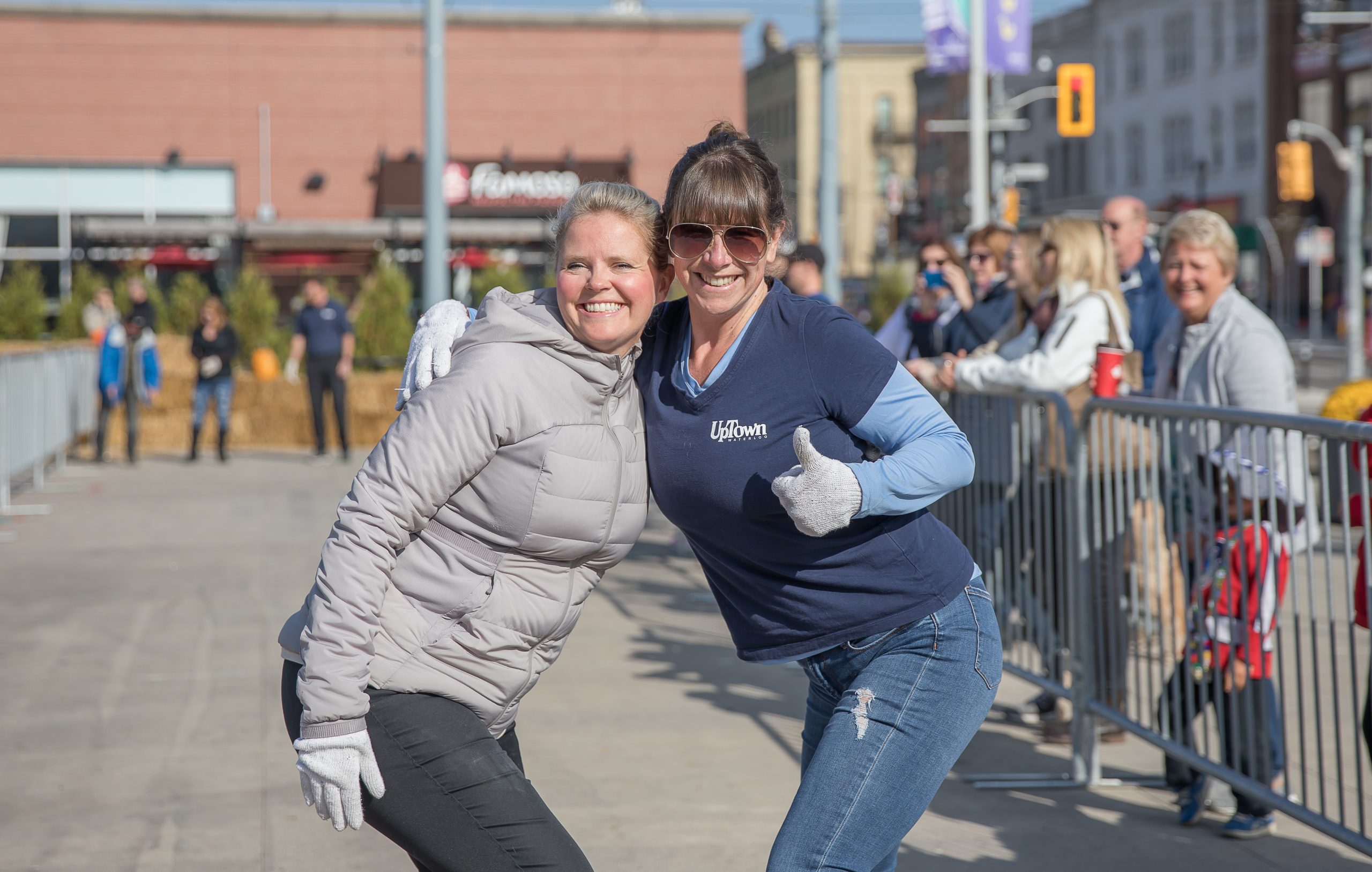 #MayorsMarketSelfie
Let everyone know you're enjoying the Mayor's Market by using #mayorsmarketselfie on your social media posts (or by tagging @uptownwaterloo)! 
Click the button below for market and parking location details