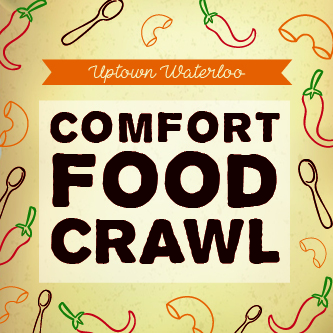 Uptown Comfort Food Crawl
Kicking off with the start of the annual Winterloo festival on Saturday, January 23, this year's Comfort Food Crawl includes nine yummy comfort food items from Uptown restaurants! Each item will be available to order for delivery or curbside pickup and you'll have the whole four weeks to try them all. Try at least three and vote for your top three choices. Once you've voted, you'll be entered into a draw to win one of three Uptown Dollars prizes – $100, $50 or $25!
Featuring:
Vote for your favourite below!
Photos from Last Year's First-Ever Comfort Food Crawl