Who We Are
Uptown Waterloo BIA Staff
The Uptown Waterloo BIA has four staff members: an Executive Director, who reports to the Board of Directors; and a Marketing & Communications Manager, Program & Placemaking Manager and Events & Outreach Manager, who report to the Executive Director. Learn more about them below.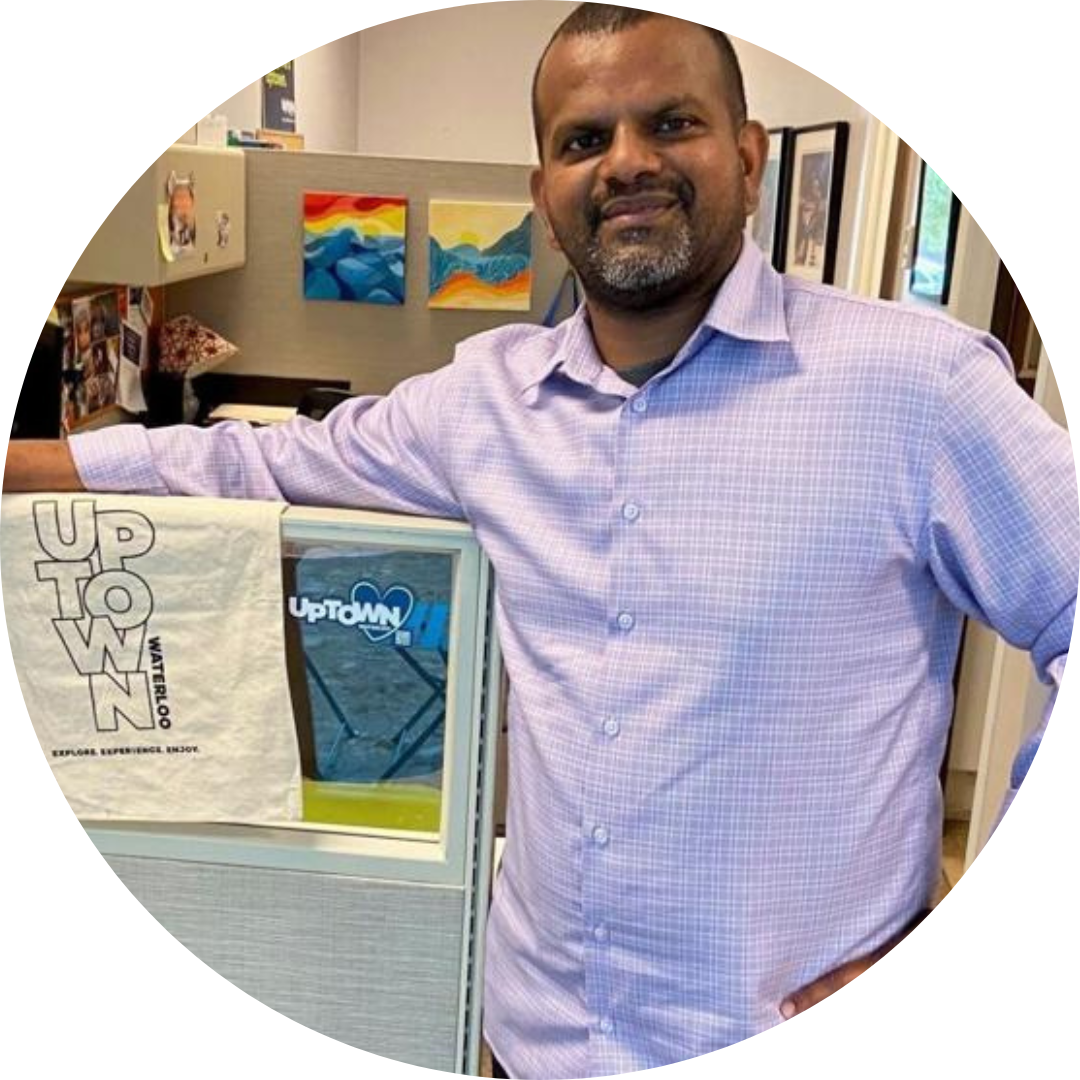 Jeyas Balaskanthan (he/him)
Executive Director
Jeyas Balaskanthan joined the Uptown Waterloo Business Improvement Area (BIA) as the Executive Director in August 2023.   Prior to joining the BIA, Jeyas worked as the General Manager for the University of Waterloo Graduate Student Association.   He also worked with Wilfrid Laurier University Students Union as the director of hospitality for ten years.  Jeyas started his professional career as a Residence Manager at Laurier worked there for three years then worked at University of Waterloo as a Residence Manager for three years as well.   Jeyas has sat on various boards in the community, including the Lake Shore Optimist Club of Waterloo, the Waterloo Economic Development Committee and the Cultural and Neighbourhood Grant Committee.   Having lived in Uptown Waterloo for over twenty years Jeyas is passionate and invested in the success of the Uptown Businesses.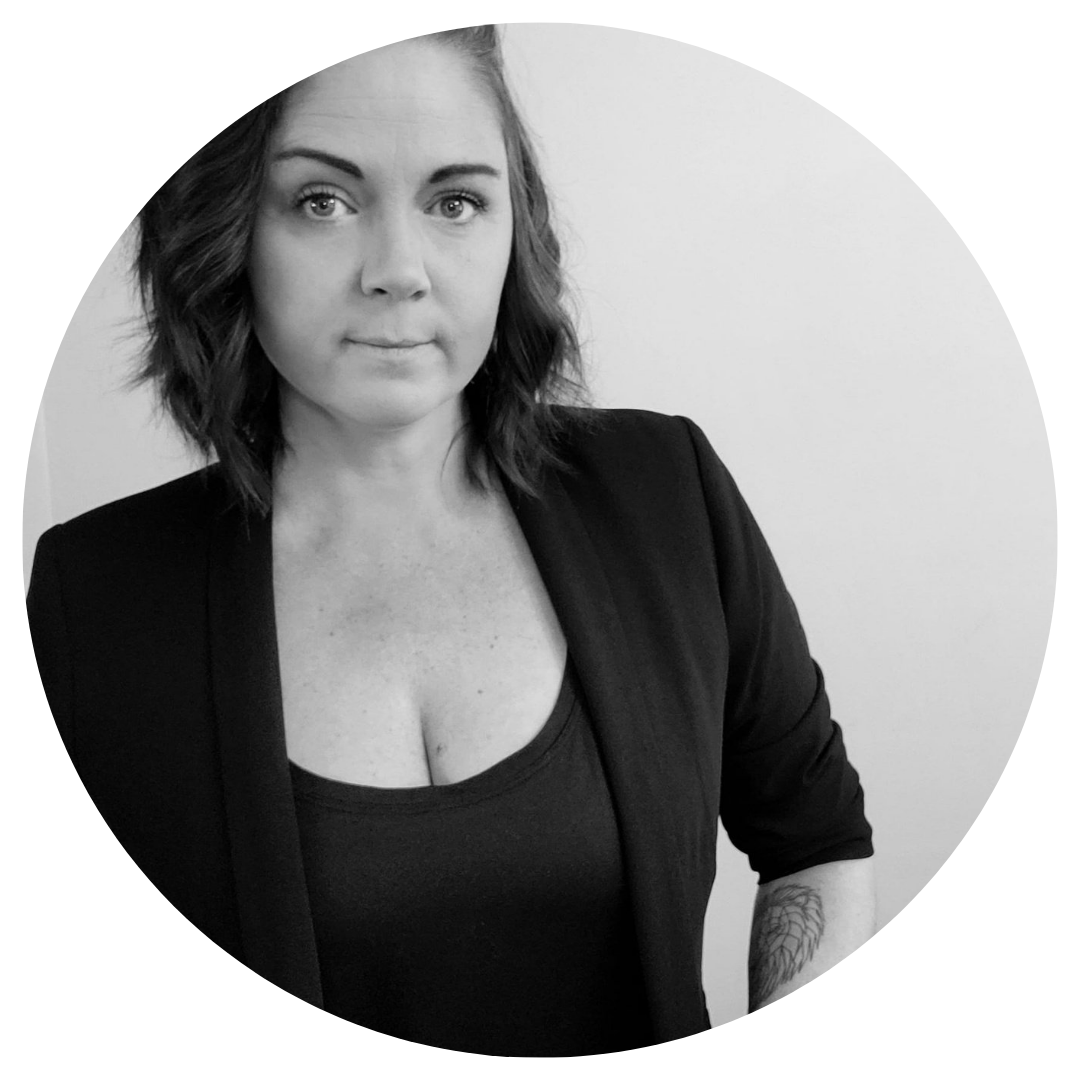 Jane Barkley (she/her)
Marketing & Communications Manager
Prior to joining the Uptown Waterloo BIA in 2021, Jane founded IM@Events, managing social media for numerous large events and festivals as well as working with businesses across many sectors to improve their digital literacy and efforts. Jane was also previously a professor of Social Media Marketing at Conestoga College, and is a speaker, and writer with a background in English Literature. Her love for writing is what brought her into the digital environment over a decade ago where she has constantly strived to develop social media intelligence, standards and ethics. Jane is an active community member who has worked with several organizations over the years both as a volunteer and Board member. Jane originally built her personal brand around supporting local and is thrilled to bring her passion for this into her role with the Uptown BIA.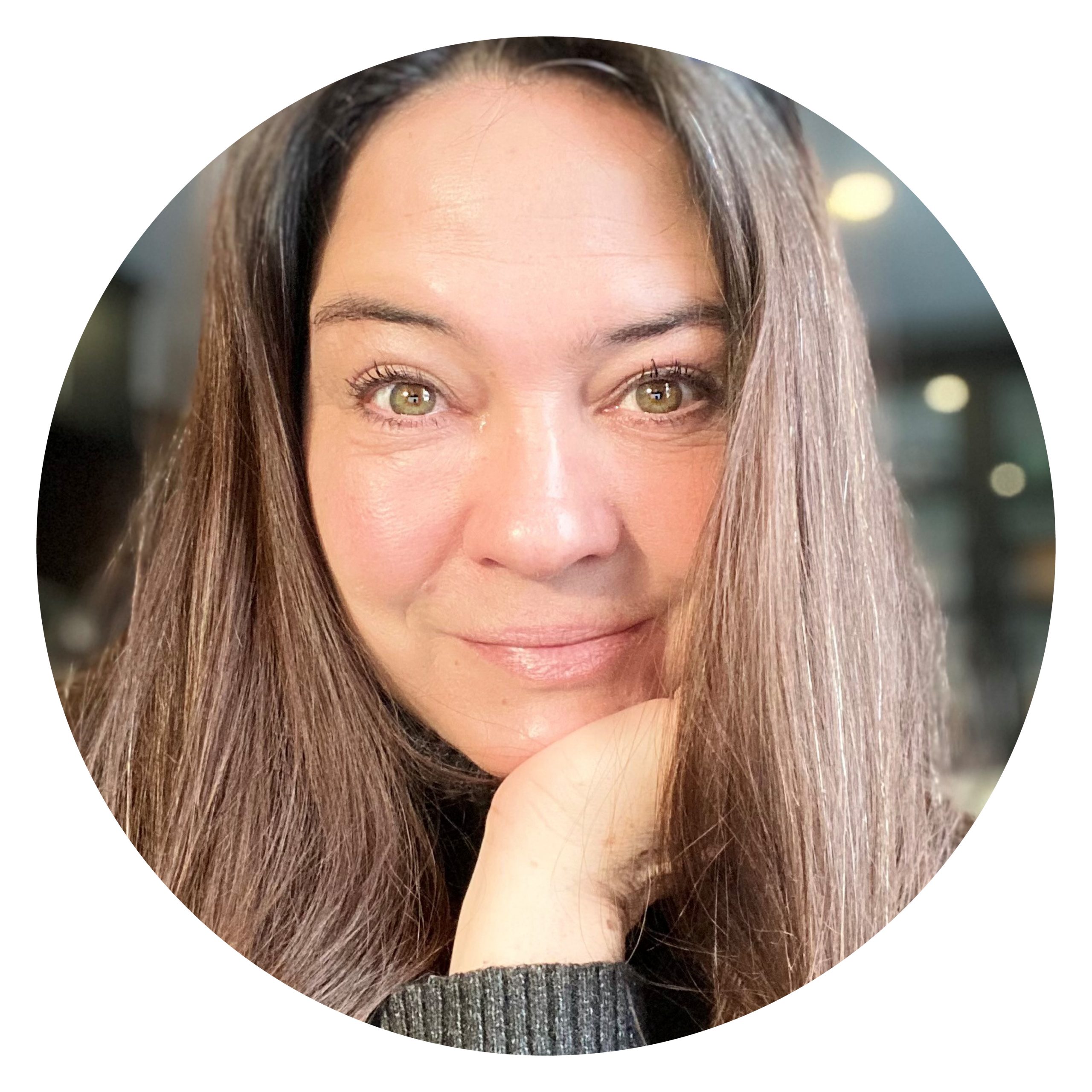 Dawne Taylor-Gilders (she/her)
Events & Outreach Manager
Prior to starting work with the BIA in 2019, Dawne owned snapd KW Media for 13 years, and is passionate about photography and community. Dawne is excited to incorporate these passions into her role as Events & Outreach Manager and to continue cultivating positivity in her community. Dawne also gives her time as a board member for the Centre In the Square as well as a PFAC (Patient Family Advisory Committee) at the WHLIN.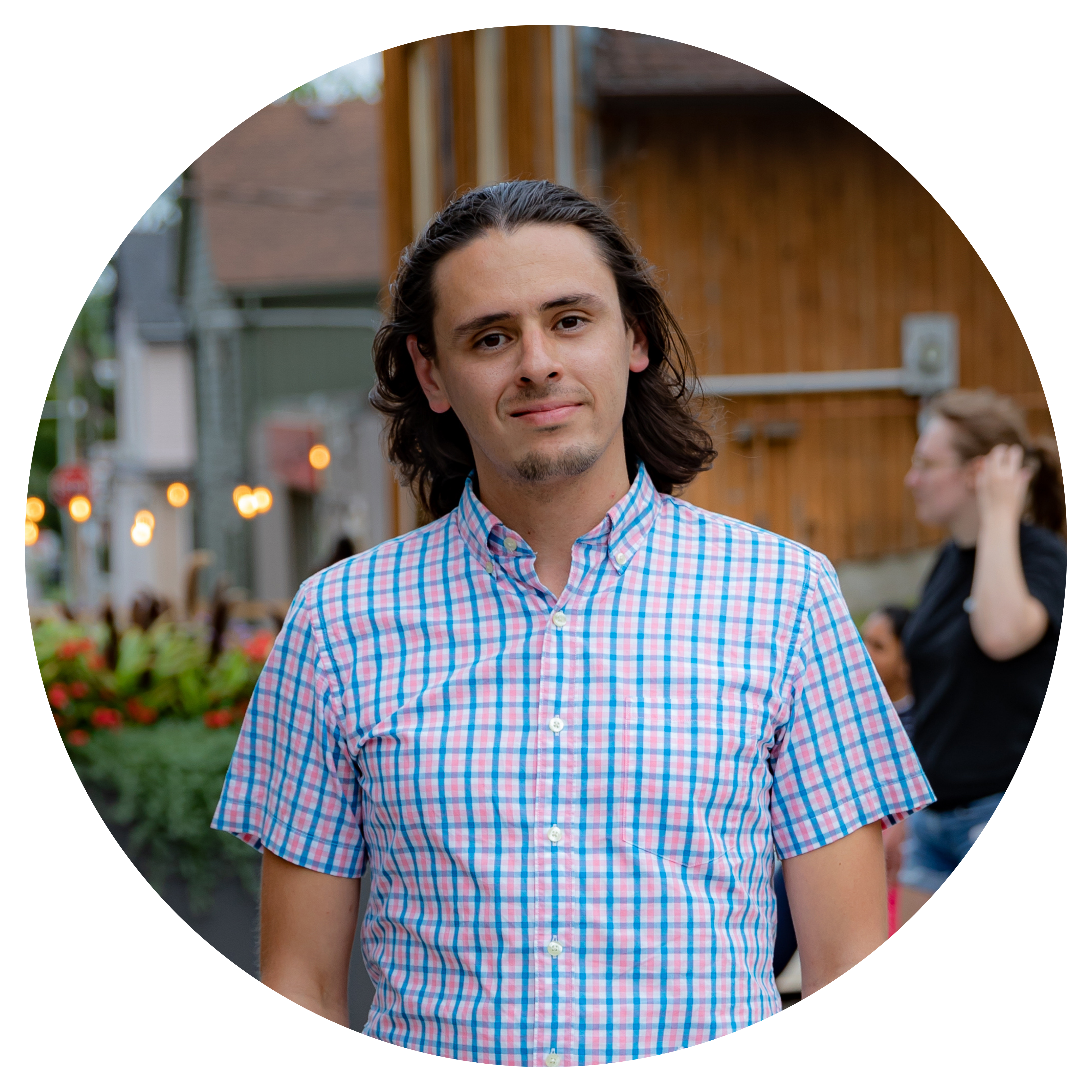 Diego Almaraz De La Garza (he/they)
Program & Placemaking Manager
Originally from Mexico City, Diego is a passionate urbanist who is inspired by finding opportunities to transform cities into lively and inviting places. In 2008, he decided to move to Canada to pursue his passion and study Urban Planning at the University of Waterloo. Since then, he has gained nearly 10 years of professional experience as Planner and Urban Designer in the public and private sectors. Before joining the Uptown Waterloo BIA in 2021, Diego consulted on urban design and placemaking initiatives through his firm Shared Places. He has been an Uptown Waterloo resident since 2010 and has always looked for opportunities to contribute to the community, such as serving as Chair for the Uptown Vision Committee from 2019 to 2021. As Chair, he led the creation of the Uptown Vision 2030 document which aims to inspire the continued evolution of Uptown into an inclusive and vibrant community. At the Uptown Waterloo BIA, Diego is responsible for the delivery of different BIA programs and the implementation of placemaking and beautification projects.