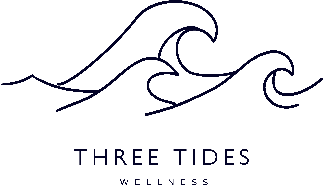 Three Tides Wellness is a new healing sanctuary opening in Uptown Waterloo to help individuals embrace a more balanced lifestyle.
Opening in early January 2020 at 160 King Street South in Waterloo, Three Tides is bringing together a variety of healers into one central location.
Three Tides Wellness clients will have access to massage therapy, dietary advice, homeopathy, naturopathy, physiotherapy, reiki, holistic facials and pelvic floor physiotherapy as well as an infrared sauna, informative workshops and a movement studio with trained Yoga and Pilates instructors.  "Our healers will take a personalized approach and work in collaboration to enhance their clients' health and wellbeing," shares Krista Wasielewski, owner of Three Tides Wellness as well as the popular Coach House Therapeutic Centre also located in Uptown Waterloo. "We will help you prioritize your health and build proactive strategies which will lead to a more balanced and healthier you."
Finishing touches are going on the new space, which has been designed to bring in natural elements to create a serene oasis. "Our Healing Centre, Co-ed Sauna, Movement Studio, chic aesthetic space and eight beautiful treatment rooms will ultimately provide a calming environment to escape from life's daily pressures and recharge – everything to fulfill your desire to look after yourself inside and out as well as accommodate your busy schedule," adds Ms. Wasielewski.
Online bookings are now being accepted for the full-scale, inclusive healing sanctuary at: https://www.threetideswellness.ca/