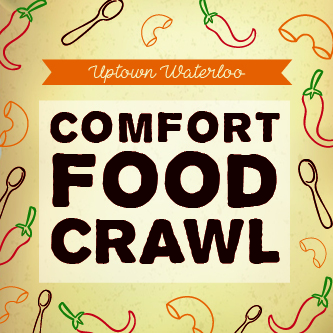 Uptown Comfort Food Crawl
During the Winterloo festival, join us for one delicious day in Uptown Waterloo! Visit three uptown venues and vote for your favourite chili, mac 'n cheese and soup. 
Thank you to the 2020 participants!
Winners
Thanks to all who joined us and helped raise almost $5000 for the Kitchener-Waterloo Humane Society! Check back on this page in early 2021 for information on the next crawl. 
For more information about the Winterloo Festival, visit www.waterloo.ca/winterloo.
Photos from Previous Years