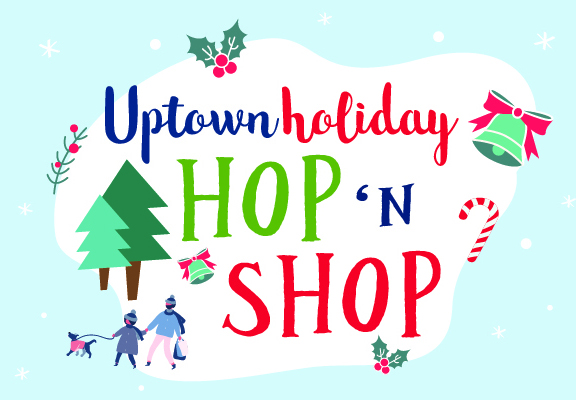 Uptown Holiday Hop 'N Shop
In-person: December 4-6
Start your holiday shopping in Uptown Waterloo and enjoy special promotions and sales! Check back on this page soon for a full list and map of all participating businesses.
Virtual: Month of December
Shop local for the holidays – online! Uptown's Hop 'N Shop event will also have a virtual format this year, for the whole month of December. Check back on this page soon for more details. 
Virtual Tree Lighting: December 4, 7:00 pm
In lieu of an in-person Christmas Tree Lighting ceremony this year, you can still log in online to see the Uptown Christmas tree lit up in the Waterloo Public Square – with help from Santa! Visit our Facebook page to tune in live.