Stuck at home? Bored with nothing to do? Yeah, we know.
It's a full time job in itself to come up with fun and creative ways to keep our energies high. And with everything done from home – work, school, play – it can be tough to log off and truly unwind.
That's why we've created three awesome trails that'll allow you to explore the best of Uptown Waterloo and to focus on fun and creating new memories.
Check out these 3 Uptown Trails that are sure to lift your spirits!
---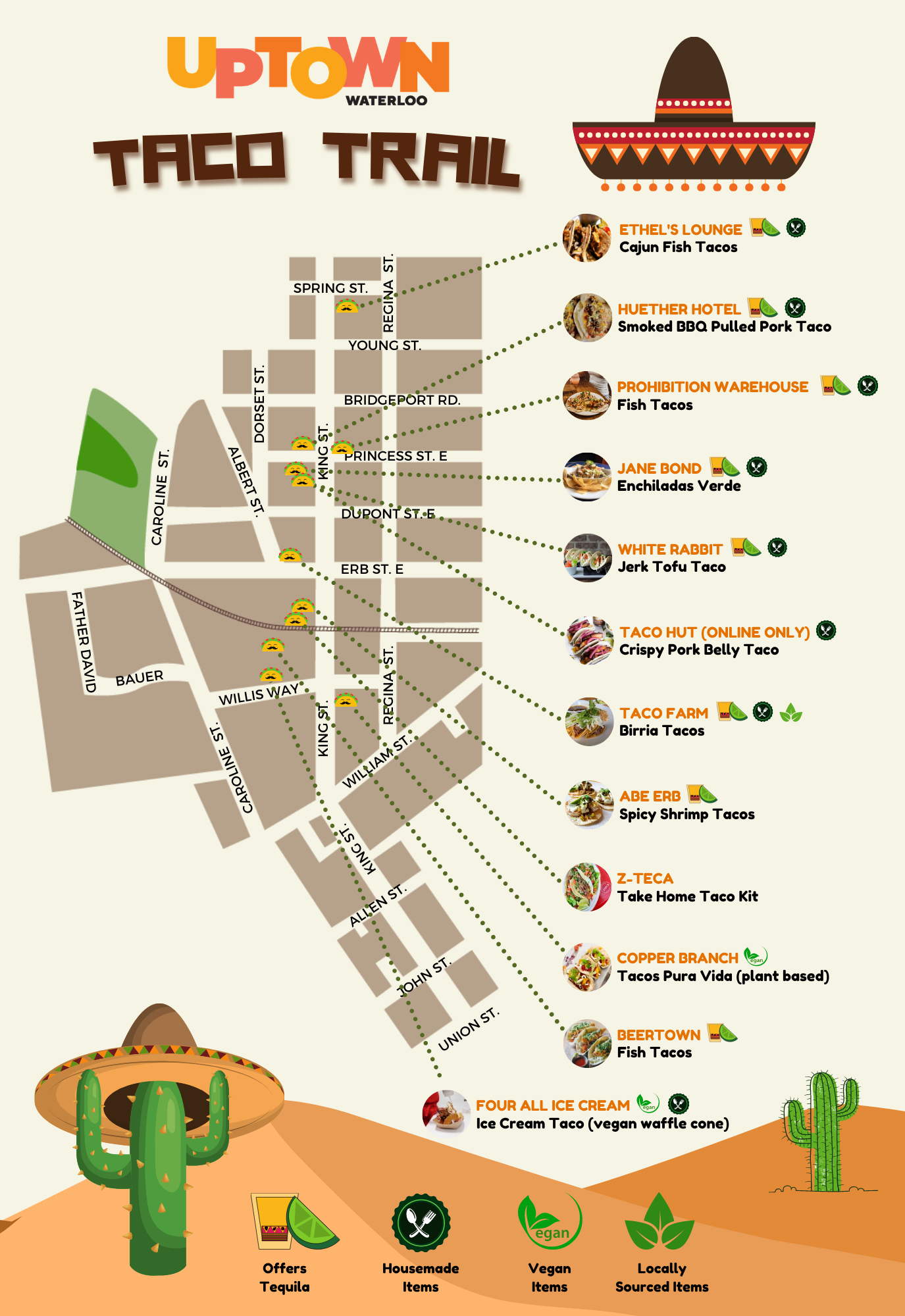 The Uptown Taco Trail showcases restaurants and food services that offer Uptown's best when it comes to tacos and all of the accoutrements. Satisfy your appetite and adventurous spirit and try tacos accompanied by house made salsa's and pico de gallo paired with the crème de la crème of tequila's.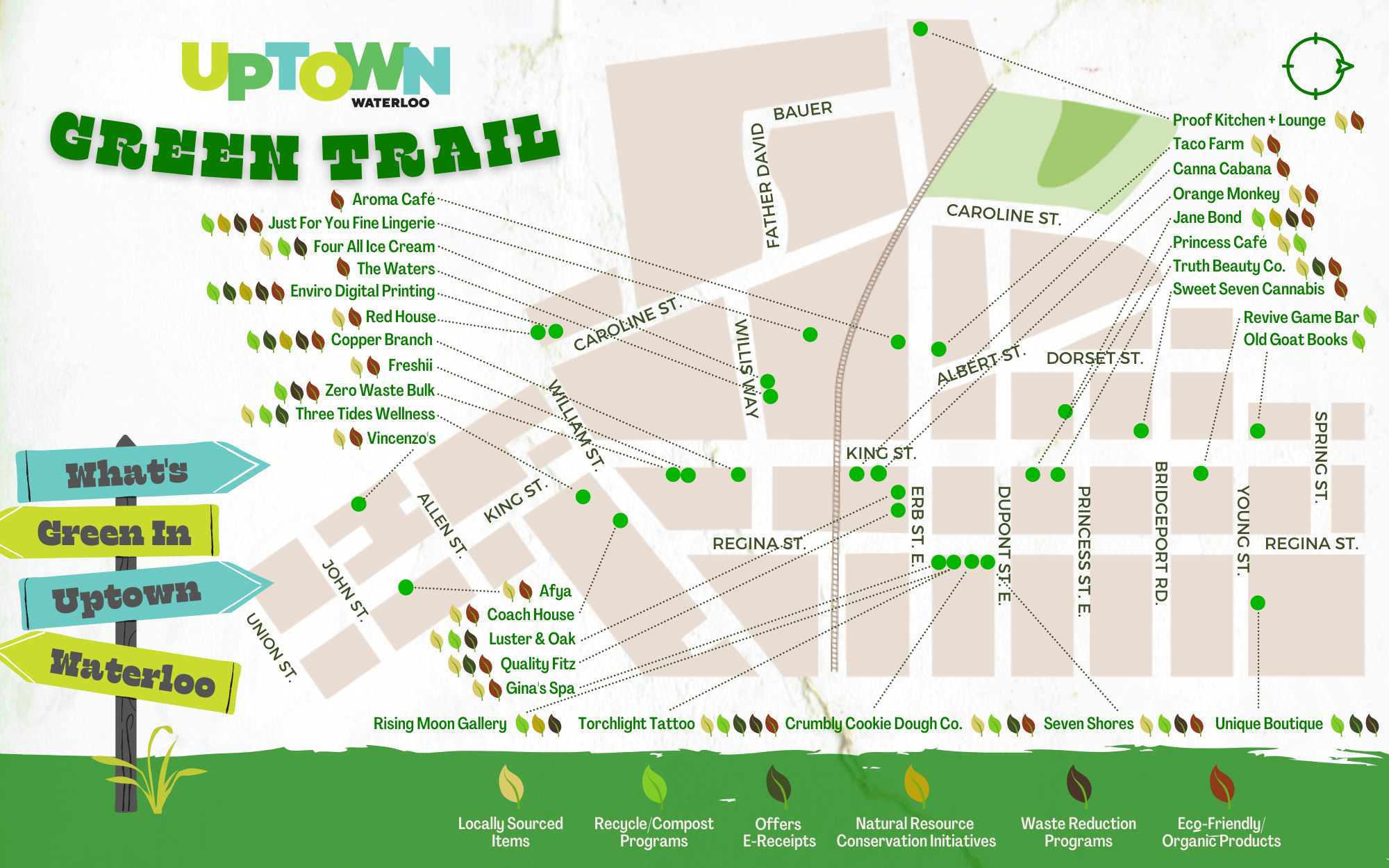 This conscious and creative resource showcases a variety of businesses who think Green with the intention of promoting environmental mindfulness. From locally sourced items to waste reduction programs, you can explore how our Uptown Businesses do their part in keeping our Earth safe and thriving for years to come! 
Almost known as The Lost Map, our Chocolate Trail originally launched for Easter but was glazed over by lockdown restrictions. Now, it's time to set your sweet tooth free! Satisfy your chocolate desires by visiting the participating businesses located on the map for a "choco"-lot of fun!
---
All of the Uptown Trails are dynamic resources that will be updated and shared year round. Try a trail today and let us know how you liked it by sharing your new memories on social media and tagging us in your adventures using @uptownwaterloo.
Happy Trails!