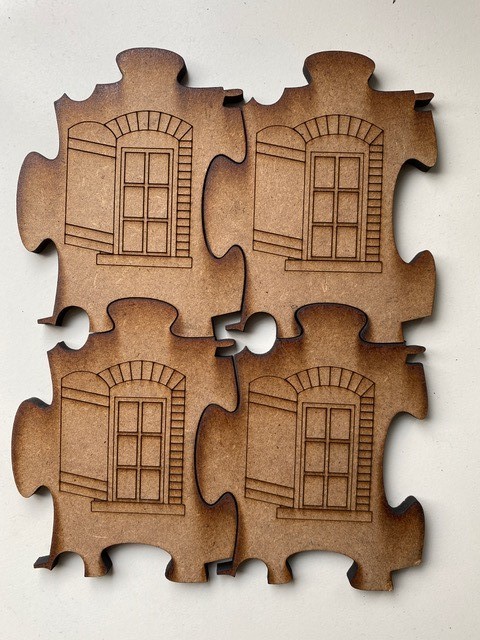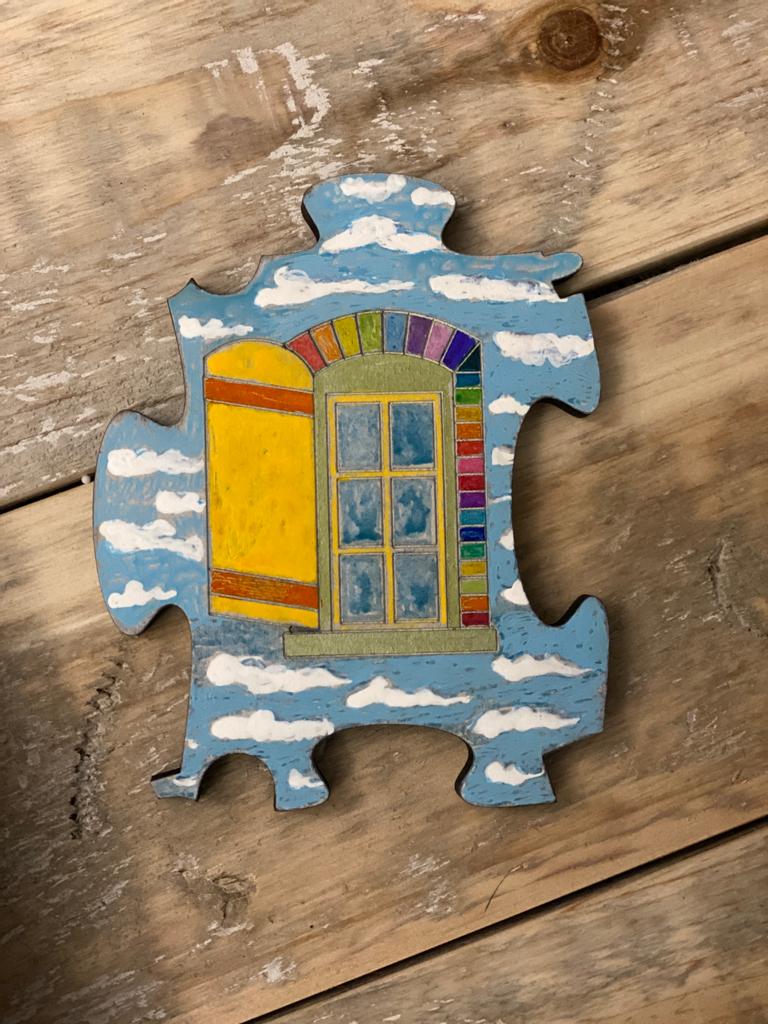 The Uptown Waterloo Tessellation Tiles are an original laser-cut tessellated shape that can be assembled in any direction.
Inspired by the Waterloo Region's Belong Together project, each tile will be finished by a different member of our incredible community and, together they will help us celebrate 50 years of Uptown Waterloo!
You are invited to join us in painting the tiles during Open Streets, June 11 along Willis Way and (if you like) you can submit your coloured tile(s) as part of our 50th Anniversary Colouring Contest by sending a photo of your finished piece to uptownwaterloobia@waterloo.ca for a chance to win Uptown Dollars!
Tessellations, made popular by the world renowned Graphic Artist M.C. Escher, illustrate incredible worlds and visualize complex mathematical principles. As an art form viewers are constantly finding new points of interest to catch their attention as positive and negative spaces intertwine and slide together creating intricate shapes and stories.
The Uptown Waterloo BIA 50th Anniversary Tessellation Tiles were designed and created by local artist, Jason Panda:
With a Joint Honours in Fine Arts & Mathematics and continuing studies in Education, Jason Panda has spent the last two decades creating for individuals, organizations and corporations.
Recently, his design work has been focused on Mixed Media and Tessellations but Jason also has a passion for Problem Solving, Design Thinking and Escape Room Game Design.
As an Educator Jason has lead the development of curriculum and programming for a variety of communities including the WRDSB (Waterloo Region District School Board). And, over the last several years, he has enjoyed working with learners (of all ages!) developing and supporting in and out of the classroom.