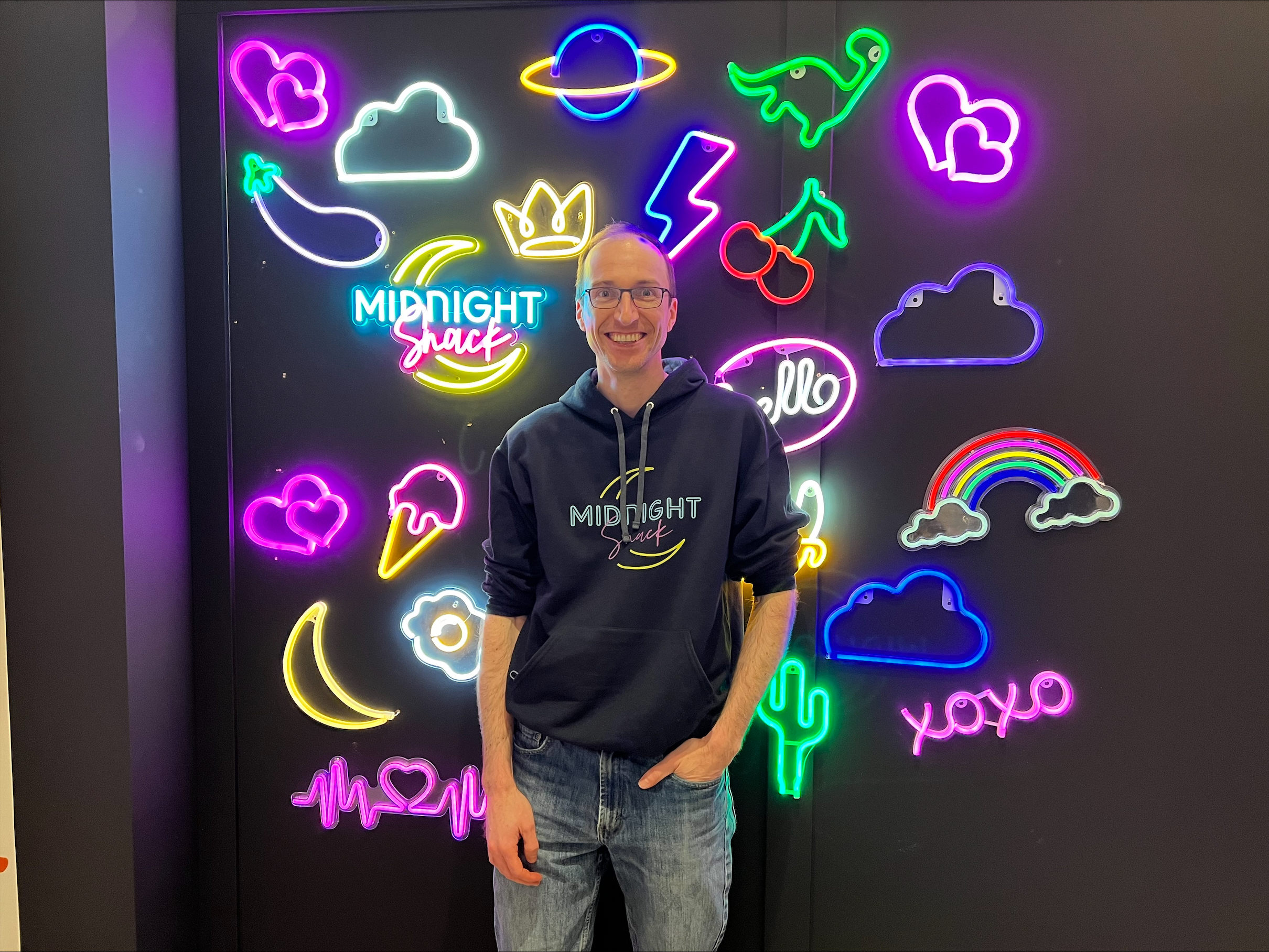 Opening – Saturday, March 18
Media Invite with Giveaways – March 18
Grand Opening Celebration – April 1
March 14, 2023 – WATERLOO, ON – A full-service candy and snack store, with a unique twist, is opening in Uptown Waterloo this weekend and you don't want to miss out!
The brainchild of snack-loving locals, Kyle and Laura Foster, Midnight Snack is aiming to become the area's premier destination for all snack, candy and beverage needs. "Our dream has been to open a store in our hometown of Waterloo and offer some of the world's tastiest and most exciting snacks," shares Laura Foster. "Midnight Snack's mission is to delight tastebuds and expand snack horizons, because everyone deserves the joy of indulgence!"
Not just your average candy shop, the Fosters bring a uniqueness to their store with freeze dried candy, imported and hard-to-find snacks, candy and drinks , a large selection of spicy/salty/savoury snacks, unique bulk candy offerings with a mix-and-match bulk bag option, themed gift boxes, freshly made cotton candy and party favours. They are also offering event catering.
One thing they get asked a lot about is the freeze dried candy. Adds Kyle Foster, "It's an interesting process that involves creating a freezing cold, low-pressure environment, then applying low heat over time to remove water content." The result is that the sweets get blown up – some more than ten times their original size. "They become lighter, crispier, crunchier and definitely more intensely flavoured!"
Midnight Snack, located at 110-B King Street South in Waterloo, officially opens their doors on Saturday, March 18 at 11:00 a.m. with a Grand Opening Celebration starting at noon on Saturday, April 1 complete with treats, refreshments and prizes and a ribbon cutting at 1:00 p.m.
"We are so excited to welcome Midnight Snack to our Uptown family," adds Tracy Van Kalsbeek, Executive Director of the Uptown Waterloo Business Improvement Area. "I have already sampled many of their freeze dried treats and I can't get enough!"