Help spread the love in Uptown Waterloo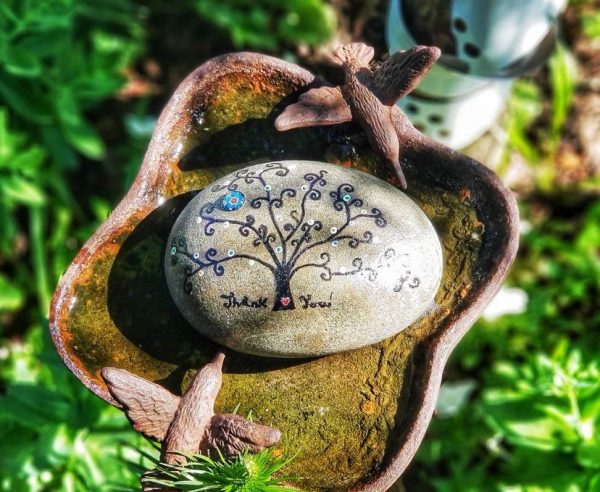 In an effort to safely welcome people back to Uptown Waterloo and to recognize and thank front line workers, the Uptown Waterloo Business Improvement Area (BIA) has launched a gratitude garden campaign called Uptown Rocks!
"Members of the community are being asked to find and paint rocks – at home, of course – with positive messages and drawings that showcase their appreciation for all that our frontline workers have done to keep us safe during the pandemic," shared Tracy Van Kalsbeek, Executive Director of the Uptown Waterloo BIA
Here's how to get involved:
Find a perfect rock, grab your paint and craft materials and while at home, decorate some beautiful works of art with words of encouragement and inspiration.
Take a photo of your rock, share on social media and tag in @uptownwaterloo.
While physically distancing and following safety precautions – bring your finished rock one of these participating Uptown businesses:

Dana Shortt Gourmet – 55 Erb Street East

The Duke of Wellington – The Atrium at 33 Erb Street West

Uni+Koncept – 85 Willis Way, Unit 115

The Sock Factory – The Shops at Waterloo at Waterloo Town Square, 75 King Street South

Later in August, the Uptown Waterloo BIA will create a giant heart out of everyone's painted rocks in the Waterloo Public Square for an aerial photo we can all share and continue to spread the love! The rocks will later be dispersed throughout public gardens and spaces around Uptown.
Community members have already been sharing their completed rocks on social media.